AmandaThompson
Dr. Amanda Thompson, originally from Potomac, MD, moved to Chicago, IL in 2008 to earn her Doctorate in Chiropractic Medicine at the National University of Health Sciences. Dr. Thompson learned at the young age of 14 that she wanted to be a chiropractor after personally experiencing the healing benefits of chiropractic treatment from her mentor, Dr. Julie Rosenberg. While studying at NUHS, Dr. Thompson served as President of the Applied Kinesiology Club for 2 years.
She has taken over 400 hours of seminar training in Applied Kinesiology and has taken adjustive technique courses through the ICAK, Gonstead Institute, and Motion Palpation Institute.Dr. Thompson is currently certified as a Professional Applied Kinesiologist and continues to take seminars in various different, but related modalities, including Total Body Modification and Neuro-Emotional Technique.
She believes in the body's astounding capability to heal itself of any condition, and views her job as the facilitator of this healing. Dr. Thompson is confident in treating the person with musculoskeletal or internal ailments. Her services offer an alternative to more aggressive treatments such as drug therapy and surgery, which may not be necessary in many situations.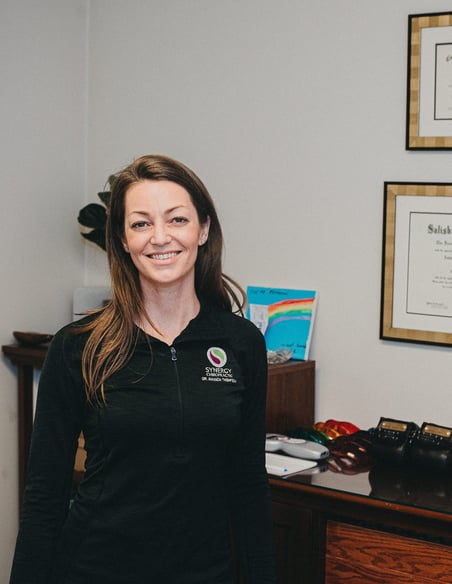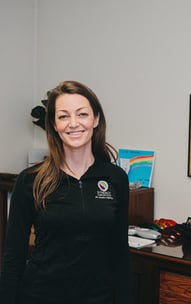 932 Hungerford Drive Suite 12ARockville, MD, 20850

Hours
Monday: 09:00 AM - 05:00 PM
Tuesday: 09:00 AM - 07:00 PM
Wednesday: 09:00 AM - 07:00 PM
Thursday: 09:00 AM - 07:00 PM
Friday: 09:00 AM - 03:00 PM
Saturday: 10:00 AM - 03:00 PM
Sunday: Closed
*Alternative appointment times may be considered as per request of the patient under extenuating circumstances
Contacts
contactus@synergychiros.com
301-637-9248